How Hurricane Katrina Increased Need For Baton Rouge Pre-Listing Appraisals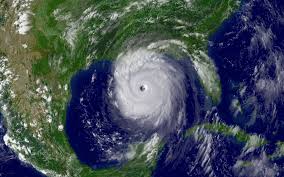 The Short Of It: Because Some May Still Be Upside Down From Paying Too Much For Post Hurricane Katrina Emergency Housing.
As one can see from the Baton Rouge home price charts below (based on over 8,000 sales), the impact of Hurricane Katrina escalated home prices overnight! An 18% average increase within the Greater Baton Rouge area. Specifically, there was a 32% increase in MLS Area 43 and depending on the zip code, I've heard they increased as much as 40% in other Greater Baton Rouge areas. I'd heard rumors for years and decided to run the numbers for my own curiosity. BUYERS DID PAY TOO MUCH FOR HOUSING DURING THIS EMERGENCY SITUATION and they really didn't have a choice at the time.
AND THEN THE AIR (VALUE) BEGIN TO DEFLATE FROM THE BALLOON
Fast Forward to 2008 when the national financial meltdown began and Baton Rouge was still stable and we weathered the financial storm until 2011. 2011 was the year of correction for Baton Rouge Real Estate, I wrote about it here: 2011: The Year Of Correction For East Baton Rouge Real Estate Prices. Approximately, it was a 9% or more correction depending on zip code location and then with some zip codes not declining as much. The foreclosures and short sales resulting from paying too much for emergency housing lasted from 2008 to 2014 (I know because I performed 100's of these appraisals).
Yes, it's 2015 and Baton Rouge Real Estate is in a much better financial footing, much more stable with some appreciation depending on zip code. I say "zip code" because not all zip codes are participating in improved market conditions. Still, there are some still upside down on their post Katrina home purchases, meaning they owe more than their homes are worth. In some cases, these same owners want to sell, approach local REALTORS to list their homes, want to over price their homes in order not to lose money on their 2005 to 2009 purchases at inflated prices, and these Agents recommend obtaining a pre-listing appraisal. These Agents do so because they don't want to list a home at more than it will sell for and also don't want to waste their valuable advertising dollars marketing a home they know is over priced.
Again, the short Of It Is: Because Some May Still Be Upside Down From Paying Too Much For Post Hurricane Katrina Emergency Housing… A Pre-Listing Appraisal can help narrow a supportable listing price.