Baton Rouge List Price Home Appraisals Include Home Sales Charts
When Bill Cobb Appraiser is preparing a Baton Rouge Pre-Listing Home Appraisal and if the subject or home being appraised is located in a subdivision with enough sales data, he prepares a 4 year home sales chart similar to below, say from 2012 to 2015 Year-To-Date. This chart includes pertinent facts, such as days on market, median sales price, discount of listing price and sold price per square foot.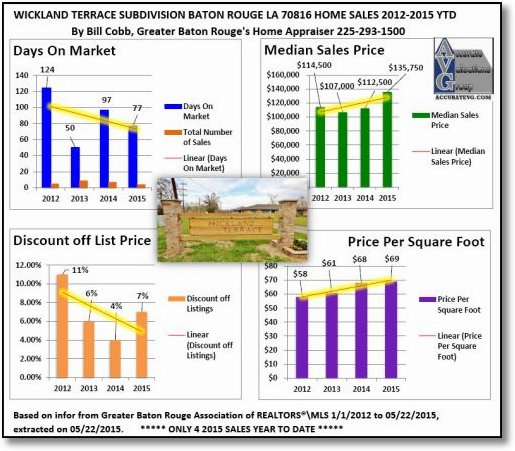 These charts help explain to a potential seller where the Greater Baton Rouge Housing Market has been and possibly where it's headed.